Summer League Registration is open!
Posted at Apr 8 2022 09:00 AM by Liz Anderson
---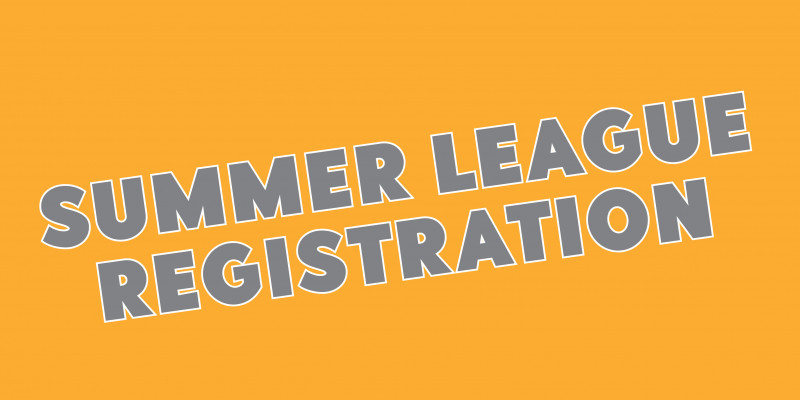 Our favorite time of year is around the corner!
Some dates of importance:
Summer League starts June 7th, 8th, and 9th and once again at Clear Creek.
The tournament will be over August 6-7 weekend, so save that date!
This summer we will offer the same nights as usual:
Tuesdays - Bring your own team, Intermediate level
Wednesdays - Bring your own team, Beginner level
Thursdays - Individual draft style, Competitive level
There are a few changes this year worth noting:
1. We will now offer a tank/sleeveless option for jerseys! (YAY!) Each player gets a jersey with their team color as part of their registration. Both the sleeveless and the jersey with sleeves option are gender-neutral cut and sized the same. In your registration (when it opens), just select which style you'd like as well as your size.
2. Club requirements are back for Tuesday Intermediate League, with 7 total club players allotted per team. A club player is anyone who has played on a club team, as this generally signifies a player is more advanced and has played at a higher level. A player who plays club with Grand Masters or older will count as half a point. I will be monitoring the rosters, so please take this into account as you are recruiting players to your team
3. We really, really, really, want to strive to be a 4:3 league, which is different than the normal 5:2 ratio we historically play. This means 4 men-matching players and 3 women-matching players. Why is this important and why do we keep pushing this? We need to build our base of women-matching players and create a space that keeps them coming back. Women-matching players often get looked off on the field, cut off by other players who aren't paying attention, or not thrown to. In order to help make the experience more fun, increasing the ratio of women-matching players on the field helps balance this so women-matching players are more likely to touch the disc and make a difference in the game. Please do your best to recruit new women-matching players!
Do you have new players joining your team?
We have some learn-to-play clinics for adults in May to lead into Summer League:
May 7, May 15, May 21, and May 28. All are 1-3pm at Woodward HS.
We will cover lots of ultimate basics: throwing form, offense and defensive strategies, basic rules, and more. This is great for brand new players as well as players who just want to advance their game as we will split into two groups for these clinics based on skill level. Registration for those can be found here.
Don't have a team to join on Tuesday or Wednesday?
Are you a free agent? I'll happily help place you on a team if you'd like to play on Tuesday or Wednesday - just email me (below) and I'll get you on my list to try to find a place for you!
TL;DR....so what's next?
Registration for individual players is open now, but captains should submit their teams for Tuesday/Wednesday. It makes it easier to get a team submitted and set up on the website now so that players can select the team on their own when they register. Email me (below) with your team name and the league you're registering for.
Tuesday night registration
Wednesday night registration
Thursday night registration (closed on 6/1)
See you soon for warmer ultimate! (I, for one, can't wait as Spring has been a real doozy so far)
Liz Anderson
CUPA Director of Operations
landerson@cincinnatiultimate.org